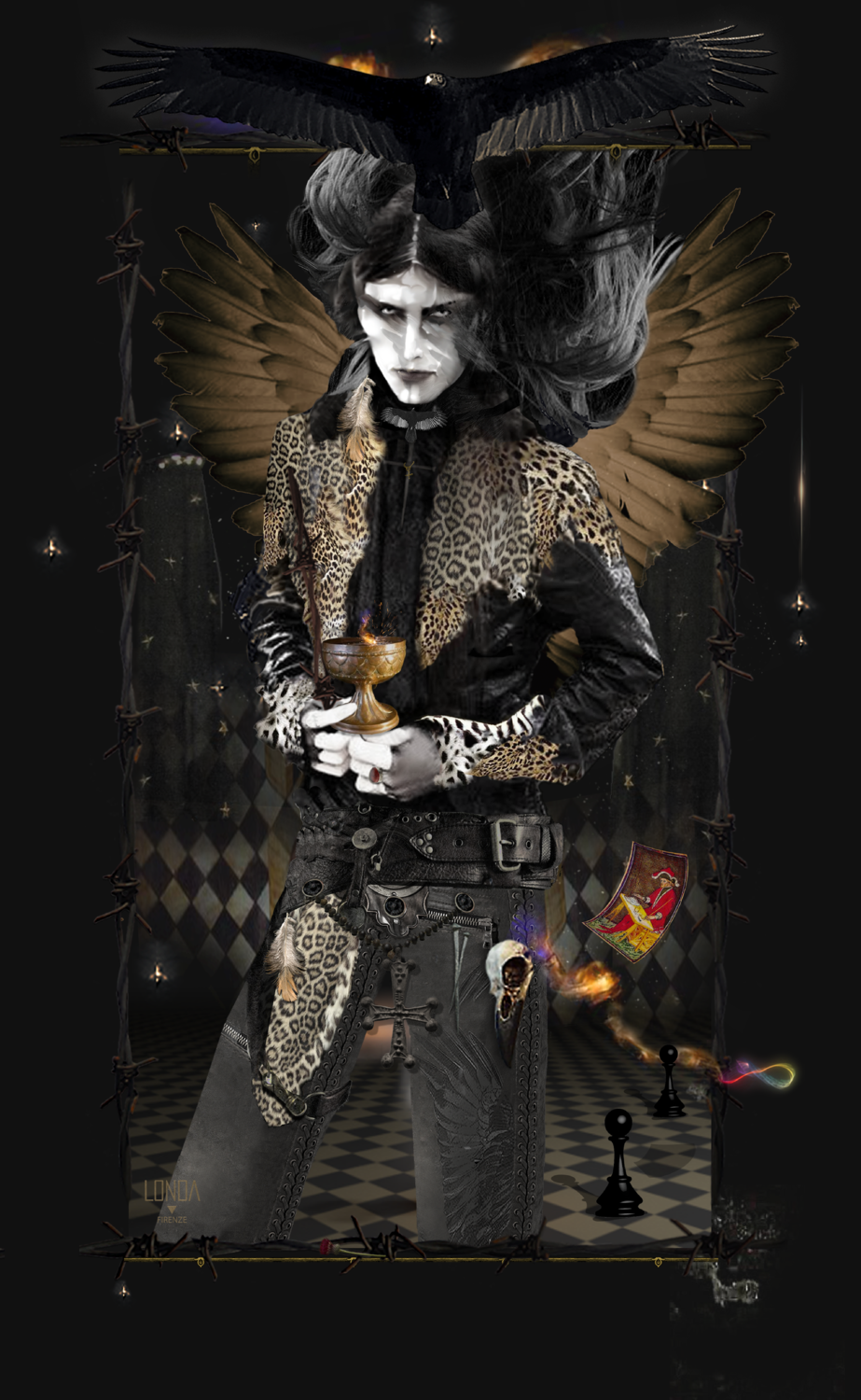 Magician, Tarot Print
SKU 00232-36MTH
Product Details
Genre: Surrealism, Montage, Fantasy, Eclectic, Metaphysical
Description
This is a digitized composition, primary market fine art asset from an original digital medium illustration originally designed for the Kismet, Way Of the Sword tarot deck which maintains a similar theme throughout all 80 illustrations.
Theme Highlights
This piece depicts a visionary perspective in relation to the metaphysics of the divine wisdomderived from the the magician. The Magician uses kismet and esoteric tradition to its fullest potential. To the Magician every omen that Kismet reveals is a tool to master and makes him a better Magician to teach others or set masterful examples. This piece provides a calming earthy balance to any decor and unique focal point for meditation or intellectual conversation.
Specifications -
Click Here For All Details
Limited Edition of 21

Dimensions: 24.00" wide x 40.00" long, 1" border

Certificate of authenticity

Mounting is not available for this item



Investment Reassurance & Integrity Specifics: Click Here For Details
Asset Valuation Tips: Click Here For Details
Artist Londa R. Marks Biography, Credentials & Accreditations:
Click Here For Details

Shipping & Delivery: Click Here For Details
Buyer Protection Policy: Click Here For Details

Special Notes
Custom requests or hand embellishments are never accommodated on any limited edition piece. Commissions from established individual patrons or private consortiums for non limited edition art is considered for discussion. Contact us with request.
Save this product for later